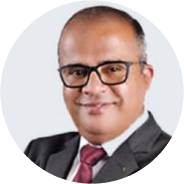 V. P. Ravindran Menon
Chief Executive Officer
An illustrious career spanning over four decades in banking, finance, and foreign exchange industry, Mr. Menon brings with him a wealth of experience and expertise to the organization. His astute focus on compliance, sustainability and measured development has played a vital role in propelling in this vertical. As a prominent leader in the foreign exchange industry, he commands a respectable position among his peers, showcasing his exceptional knowledge and leadership skills. Driven by strategic vision and determined commitment to excellence, he continues to lead the organization towards success upholding the highest standards of integrity, ethics, and delivering exemplary services to our patrons.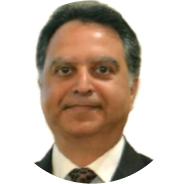 Khurshed Balsara
Senior Vice President
With a career spanning 33 years in the regulated foreign exchange industry, He has witnessed the transformation from a restricted to a liberalized foreign exchange environment. Throughout his career, he has prioritised values such as integrity, ethics, reliability, and responsibility. Accommodative in nature, he fosters a pleasant working environment and has played a key role in mentoring talent throughout his journey.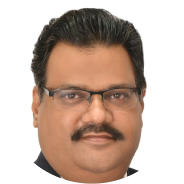 Anoop Gupta
Senior Vice President
An industry veteran and a professional career spanning 23 years, has garnered invaluable experience and influence in leading and expanding retail foreign exchange products. Guided by the core values of compassion, perseverance, and integrity, he upholds these principles in his professional endeavours ensuring a steadfast commitment to excellence.
Renju Mathew
Senior Vice President
With over 21 years of experience in the banking and foreign exchange sector, He is a seasoned professional making a significant impact throughout his career. Having led large sales teams with reputed NBFC's and private banks, he has consistently demonstrated strategic progress and an inclination towards innovative approach, distinguishing himself in every role. Resilient, meticulous with attention to detail and his commitment has guided his professional accomplishments.
Ramesh Nadar
Senior Vice President
Impressive track record of over 25 years in the field of foreign exchange. Having in depth geographical knowledge on forex markets and products, a network expert, with pan India reach. His extensive knowledge in analysing the regional markets has added value in organically expanding pan India operations.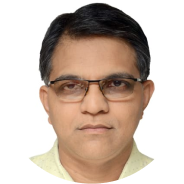 Sampath Kumar Krishnan
Vice President
With a remarkable record of over 30 years in inward remittance space, he brings a wealth of knowledge and expertise of foreign exchange and financial services. His deep understanding of inward remittances and financial products has helped in digitising and strategically positioning these products seamlessly. He believes in integrity, providing value additions, and effectively managing time to achieve optimal results.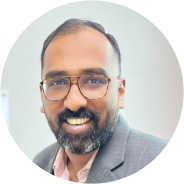 Narayan Raman
Vice President
With over 16 years of extensive experience in foreign exchange compliance policies, he has established himself as a domain expert. As a certified professional in CAMI, he possesses a profound understanding and comprehensive knowledge of Anti-Money Laundering (AML), Know Your Customer (KYC), and Prevention of Money Laundering Act (PMLA) regulations making him an invaluable addition to the organization. By upholding these important values, he consistently ensures adherence to regulatory requirements and actively promotes the same principles among his team and colleagues.